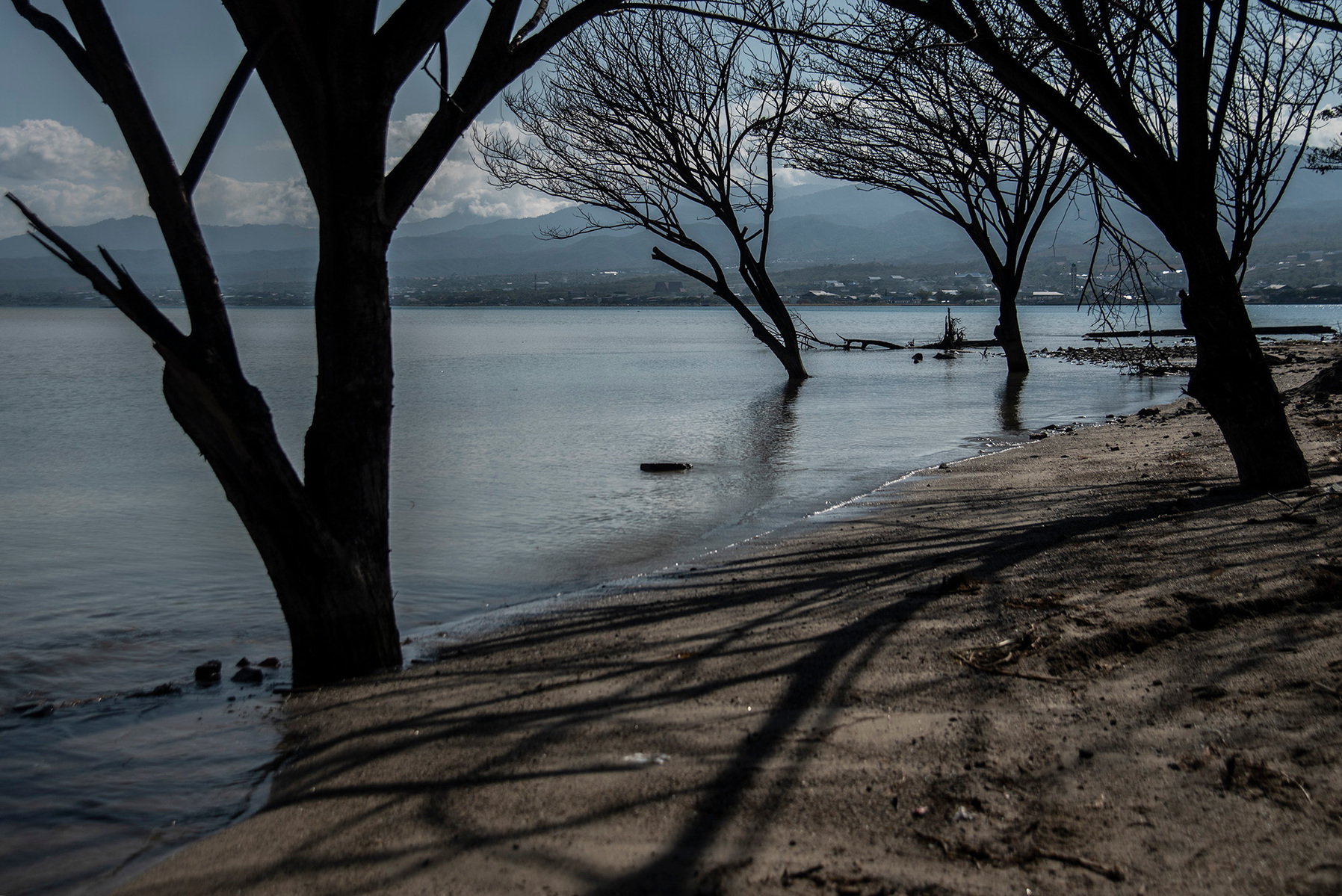 Palu Aftermath
One Year Palu
Photo and Texts : Rosa Panggabean
The first day I set foot in Palu, Central Sulawesi, Juaenun, an online driver dropped me off to the Floating Mosque. On my third visit to Palu, this is the first time I set my foot in the Floating Mosque area. I thanked to Juaenun, and all of a sudden I heard Juanuine say softly, "It will take long time before everything can recover. A very long time!". He said it while looking at the Floating Mosque that half of the building was submerged in water.
That saying might have a point. Along the coast of Talise, which was hit by a tsunami last year, there was visible debris on the side of the road. I also visited areas that were once affected by liquefaction, namely in Petobo and Balaroa. Two villages affected by liquefaction in the area still look sad. Houses in the Balaroa Perumnas area still look like rubble complexes. While the village in Petobo seemed to be lost, weeds were as tall as humans. The only sign that the place was once a village is a house that is still in ruins.
Meanwhile slow but sure, life in Palu is gradually recovering. People who work as fishermen have returned to sea. Salt farmers has cultivated their salt after they back to work their salt field in just two months after disaster. They confess that they had some trauma to be near to the sea, but they have to fight the trauma because it is their only livelihood. Life is not easy, but they keep struggling back on their feet.
But the desire to rebuild their life was hampered by government policy. For example, Anwar (45) a seller of grocery needs in Inpress Market Balaroa said some new rules from local government for seller that has made their selling area getting smaller. Some of residents who still lives in temporary house have to deal with some regulations if they want to get relocated to permanent housing. The temporary house is only for two years, said David (46) who lives in Banua Hijau temporary housing in Petobo Village.
A large earthquake followed by the tsunami and faction struck parts of Central Sulawesi, including Palu, Donggala and Sigi, on September 28, 2018. The disaster resulted more than 2,100 people died and tens of thousands homes were damaged.